Search Engine Optimization Service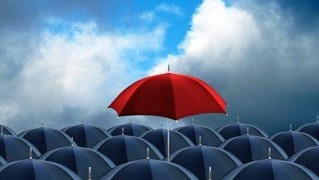 Stand Out From The Crowd
Search Engine Optimization is the art of getting your website to be visited by more search engine users. Your website is one among many millions of sites on the Internet. To stand out among those millions, you need to have prominent positioning in the major search engines like Google and Bing. Most people turn to a search engine when they need to find products and services on the Internet, and getting your website included in a search engine is just the start of the process. You also need your website to get high rankings in order to be found by everyday users who are looking for the products and services that you offer. That's where my affordable search engine optimization services will help you. Like many things, SEO services come in different levels of service, quality, and affordability. My SEO service is designed to be affordable for small business and organizations. This page goes into a lot of detail about how my SEO service will help your website rank higher in the search engines for an affordable fee. I hope you'll take the time to read it all, but if you're in a hurry, there's a summary of my SEO services at the end.

There's a lot of hype out there about search engine optimization (SEO) services. Some companies promise to make your site rank in the top ten for your website's major keywords, or get listed on the major search engines in 48 hours. Many such SEO companies employ techniques that are discouraged or prohibited by the search engines' rules and are not likely to work over the long haul. Worse, they could get your website de-listed completely if the search engines discover your violations. And once you've been banned, it can take many months just to get your website considered for re-admission. I'm a small businessman, too, so I don't think only in terms of top rankings. I think in terms of getting more traffic and sales. Think of what even a 10-20% increase in targeted traffic would mean to your website's monthly profits. My clients easily see that kind of increase in traffic within 30-60 days, and even more over time.


I strongly endorse and support
Bruce Clay's Search Engine Optimization Code of Ethics

I've developed a proven, safe, and ethical search engine optimization service that will improve the rankings for your website. These techniques are not just allowed by the search engines - they actively encourage you to use them. The search engines' methods of ranking websites are always being changed to keep improving their results for their users. From their point of view, the goal is to provide the user with a list of the websites that will most likely answer their questions. So they go to great lengths to penalize or remove websites who engage in techniques that are designed to fool the search engine ranking programs. SEO companies are always trying to beat the system and the system is always fighting back. But despite this never-ending cycle of action and reaction, the basic rules of the game remain the same. If you stay within those rules, do more things right and fewer things wrong, and you are bound to get good results over time. I'm from Minneapolis, Minnesota where we like to play by the rules and we know there are tangible rewards for doing so.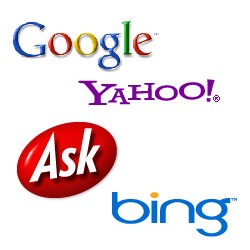 My Search Engine Optimization Service is an investment that will keep paying off for your website long after my program is done. Your site will continue to prosper in the search engines because the techniques I use are based on search engine principles that do not change. I don't use tricks that violate the search engine guidelines, so you won't do well for a short time only to drop out of sight a few months later because the search engines have penalized you for something I've done. And my fees are a fraction of what many others charge. See how much this well-known SEO company charges. And they are pretty typical of what the big companies charge. So when I say my service is affordable, I mean it.
Don't be fooled by guarantees of top rankings. Some are legitimate offers of guaranteed services, but many are misleading. Some services that make those claims will frequently pick obscure search terms and then provide your site's #1 ranking for those terms as proof of their abilities. Others guarantee top rankings, but actually use the search engines' pay per click advertising programs to make your site appear high on search results pages. Check out Google's advice on picking a Search Engine Optimization service. You'll see that my service easily meets the guidelines they discuss - especially the vital Satisfaction Guarantee.
When I optimize a website, I examine your business to find the keywords and phrases people are actually using when they search on the Internet for the products and services you offer. The goal is to bring an ever-increasing amount of targeted traffic to your website so you don't have to rely on expensive online advertising. But simply increasing traffic isn't enough to be truly successful. A visitor who reaches your site and doesn't find what he wanted is of no use to you. That's why increased traffic from people who are truly interested in your products or services is the ultimate goal of my SEO services.

Summary of SEO Services by Rainbo Design
You can purchase my Search Engine Optimization service for a modest flat fee of just $499.99 with a Satisfaction Guarantee. My services include:

Optimizing your website's main page and up to 20 other important pages.
Submitting your site to Google, Yahoo!, Bing, and quality website directories.
Creating and installing an XML sitemap for your site.
Perform a server check for proper HTTP service, good response times, and proper document encoding identification.
Perform a website integrity check to make sure all links point to valid pages on your site.
Obtaining targeted links to your website from high quality sources.
Developing A Marketing Plan to determine the keywords to target for improving traffic volume and quality.
Sending You Regular Search Engine Performance Reports.
At the end of the package period, if we don't reach the goals we've agreed on or if you're simply dissatisfied, I'll refund your money. I've offered my SEO services to small businesses since 2003, and have yet to have anyone ask for a refund. At the end of the service period, I'll re-evaluate your website and we can discuss any further steps that might be appropriate and what my fees would be to continue to provide search engine optimization services. I offer ongoing Search Engine Optimization and performance monitoring services on a monthly basis for a very affordable fee.

Is there a catch? Yes. Actually, there are two catches:

Catch Number 1: As I said before, I do not promise specific rankings. I promise improved volume of high quality traffic to your website, which is the real object of search engine optimization. It takes some time to establish a new website's positioning in the search engines, and often 2-3 months to significantly improve an established website's search engine rankings. So, since the amount of progress your site makes is dependent on its positioning when I begin my program, I can't say you'll be in the top ten on all of the results for your most desirable keywords within the limited period of my basic SEO services. But I do promise my services will bring a significant improvement in your search engine ranking and positioning, and the increased volume of quality traffic that provides. And if you aren't happy with the results, you get your money back!

Catch Number 2: Some of the search engine optimization techniques I will recommend will require continuous work over several months. Improving your website's rankings to the highest levels possible takes ongoing efforts. Simple changes to your current webpages is just the starting point. You also need to keep updating and expanding your website with new content, as well as reaching out to get your website noticed by other webmasters. Then comes the hard part - the one that trips up most website owners. I'll help you get more links from other quality websites for the duration of the contract, and give also you tips on adding valuable content to your site to further enhance your search engine rankings and draw ever more traffic to your site.

To inquire about my affordable search engine optimization services call me, Richard L. Trethewey at Rainbo Design in Minneapolis at 612-408-4057 from 9AM to 5PM Central time, or use my Contact Form.