About Rainbo Design
This information should help answer many of the questions about Rainbo Design and my professional website design services that will likely occur to you immediately, but please don't hesitate to contact me for additional information.

Who is Richard L. Trethewey?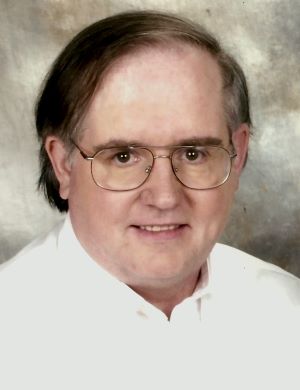 I'm an independent professional website designer and programmer in Minneapolis. Since 2001 I have created websites for clients across the United States, as well as in Canada, England, Australia and Spain. I've been working with computers since 1979. I've written many articles for computer magazines, published a computer users' newsletter in the 1980's, and I ran two Special Interest Group bulletin boards (the original online forums) on CompuServe from 1981 to 1988. In the early 1980's, I was also a retail sales manager for Ohio Scientific Computers (later MA/COMM) and published software and a programming journal dedicated to those systems. Later I published my own software for Macintosh computers. Since 1982, I've been helping my partner Maggie Ramirez publish her online book and software review column Rainbo Electronic Reviews, first on CompuServe and then on Genie (a service owned by General Electric). That's how the whole "Rainbo" theme originated.
Since 1987, Maggie and I have also been selling animation art and collectibles. Our online gallery, Rainbo Animation Art, sells animation-related collectibles and we have been selling online since the day we opened. We started selling by using direct mail, EMail and online forums for marketing, and I created a website for this business in 1996. The following year, I created a website for Rainbo Electronic Reviews. I also operate a handful of small informational websites. With my lifelong interest in computers, I naturally started my own website design company.
I've been designing websites on a professional basis since 1998. Over the years I've created hundreds of websites for businesses of all sizes including small personal interest and hobby websites, websites for small businesses that include blogs and photo galleries, and many e-commerce websites. I'm very proud to say that a good deal of my business is from past clients and from their referrals. In 2002, I added search engine optimization and marketing services.
I Don't Want to Sell Products Online. Do I Really Need A Website?

Between the wide availability of high-speed Internet access and the explosion in smart cell phones, your customers will be more likely to check the Internet for information than ever before. This is especially true for people searching for local information, like a particular product or service here in the Minneapolis/St.Paul area, or in whatever city they happen to be.
A website can be a useful tool for any business - even companies that don't sell directly to customers by mail. Consumers are flocking to the Internet for many reasons. They're often turning to the Internet now for answers that they used to look for in the local newspaper or Yellow Pages because it's faster, easier, and far more convenient. By visiting a website they avoid being put on hold or having to wade through Voice Mail Hell when all they want is a quick answer to a simple question like needing a phone number. Think of a website as a multi-purpose marketing tool.

A single click on your listing on Google or other search engine can immediately take your customers to your website where they can easily find answers to those questions that a simple listing in a telephone directory or newspaper ad don't provide. And with a website, you can compliment that information with an attractive display of your company's products and services using full-color photographs. Think of how much more likely they are to actually visit your place of business or make an appointment for your services if they find that you offer the exact product or service they've been looking for, and that you're a neighbor as well.

For about the price of a single display ad in a local newspaper, having a website for your business means you can essentially publish a multi-page full-color brochure for your business delivered at no charge to every Internet-connected household. For most service-oriented businesses, a simple two or three-page website can tell your whole story and provide all of the information and incentives visitors need to get them to make that critical first phone call or visit. And if you do sell merchandise, an e-Commerce website is open 24 hours a day, 7 days a week, selling for you to customers literally around the world.

A website can answer your customers' questions like:
What are your business hours?
Where are you located?
What about parking and driving directions?
Does your business accept the credit card I prefer to use?
Do you deliver to or service my part of the city?
How soon can you deliver your product or service?
Are you properly licensed and fully bonded?
What is the owner's background and relation to the community?
What industry accreditations, awards, and certifications does your business have?
Does your business participate in local events?
Is your business currently offering sales or discount coupons?

And speaking of doing business on a personal basis, a website is also a wonderful way to showcase your professional credentials, your business and your merchandise. It's a powerful way to let customers learn something about you, your special skills and areas of expertise, and what lines of merchandise you carry - all while letting them browse through your best items in full-color photographs.

A website is like sending a full-color multi-page catalog to people all over the world with no postage costs and practically no printing costs.

I Do Want to Sell Products Online. What Do I Need?

Selling on the Internet has gotten easier over the years because the software has gotten better. I use Zen Cart for most of my clients because it's easy to set up and easy for clients to operate on their own. And my E-Commerce Website Design Package includes setting up your online store with a custom design layout, and installing an initial batch of products. I'll handle the technical side of things, but you'll need to do some preparation before you'll be able to open your website and start selling. You'll need:
E-Commerce Set-up Checklist
A state or city business license may be required.
A state sales tax license may be required.
A credit card processing service.
A list of the products you intend to sell, including creating a description of each one and a good quality photograph.
Creating a privacy policy for your customers.
Creating a shipping policy.
Creating a returns policy.

How Will My Customers Find My Website?

There are several ways to let people know you have a website. Being listed in an online directory focusing on your state, city or neighborhood will certainly be a good first step to let local customers find you if that's appropriate. Directories that include your business sector are good for reaching broader markets. Another vital part of promoting your website is to include your website address (ie. your domain name - the "www.example.com") in all of your advertising materials and on your business cards. This takes advantage of your knowledge of the best ways of reaching your customers and points them to this versatile sales tool. And once people become aware that you have a website and they start to spread the word about it, your site is more likely to be found in the search engines like Google, Yahoo!, and Bing by an ever-increasing number of potential customers.

As I say, search engines are the way that most people use to find websites that offer products and services. So it's vital for your website's long-term performance to have a prominent presence in the major search engines. To help improve your website's performance in the search engines, I offer a separate service called "Search Engine Optimization."

For more information about search engines, see my Search Engine Optimization Services page.

How Can There Be No Monthly Fee For A Website?

There are many companies that will let you create a simple website free of charge on their service, often in exchange for allowing them to include small advertisements on your website.
But having your own domain name with standard hosting has many advantages, not the least of which is elminating the advertising. It also presents a more professional appearance and enables you to have your own Email addresses, and to expand your website to add more services like a blog. These services do come with ongoing costs of approximately $75.00-100.00 per year.
A website with E-commerce online ordering capabilities requires using a full-service hosting company that has recurring monthly or annual fees. But many small businesses will never want or need to be able to take orders online. All they need is a simple website that lets customers know who they are, their address and telephone number, hours of service, and what goods or services they offer. For these businesses my Business Card and Advanced Website Design Packages are perfectly sensible choices.

What If I Need To Change Parts Of My Website?

The time will certainly come when you need to update or expand your website. A change of business hours, address or telephone number are common reasons. I naturally hope that the site I design for you is so successful that you are inspired to expand and enhance it over time. And since it takes some time to see how a website operates, minor updates are included in my website design packages at no charge for the first 60 days. After that, you can update the site yourself or hire someone to do it for you. After I've designed your website, I give you all of the account names and passwords required to control, operate, and update your site. In other words, you get the keys to all of the locks. Everything will be registered in your name. You own it all and nothing will be held back.

I charge $30.00 per hour for Website Design services that are not a part of my website design packages, with a half-hour minimum. Mailing address or telephone number changes can be handled easily within the minimum charge. Additional fees may apply if you want to expand your site to add eCommerce services or other capabilities that require an upgrade of the hosting service.

OK, I'm Sold. How Do I Get Started?

To discuss my web design services, call me at 612-408-4057 from 9AM to 5PM Central time. You can also contact me by Email and I'll send you a list of information I need from you about your company. I'll get started building a great website for you right away!


Call Richard Trethewey at Rainbo Design at 612-408-4057 to get started on your affordable custom website design package today!