Website
Malware Removal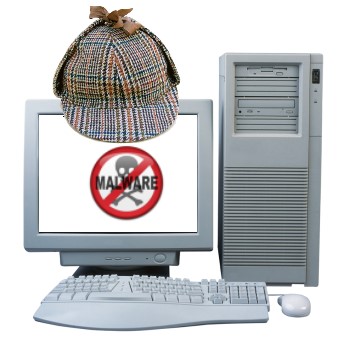 Few things are more maddening than when your website is hacked or infected with malware. It means that someone has hijacked your website, costing you time, money, and customers. I can quickly remove malware to get your site running properly again, and help you to make sure that the intruder can't regain access to your website. If you built your website with ready-made software because you don't have the technical skills, when your site is hacked it can leave you feeling lost. Even experienced and knowledgable website developers can have their sites infected by theives and hackers. Hosting services provide little or no help for this scourge, but I can help you regain control over your website. I can remove the malware from your website and help to make sure that your own computer is secure as well.
I know how it feels to have a site hacked. Yes, it's even happened to me. A couple of years ago, I had gotten lazy and neglected to update some software on one of my websites. It's a small website that doesn't get much traffic, so I wasn't concerned until that dreadful day when I discovered a problem on the website that I couldn't explain. But I was lucky. It took a couple of hours of intense effort to locate and remove the malware, and secure the site again. But, as I say, I was lucky and nothing was lost but my time. I didn't have to wade through all of my back-up files and do a complete restoration of all of my files and data. A truly malicious hacker could have wiped out the entire site and I'd have been in real trouble.
But no matter how limited the damage might be, when your website has been hacked and you don't know what the problem is or how to repair it, you feel very alone and very angry. But you're not alone. I can help you.

If you notice that your website has been hacked or the search engines are showing a malware warning telling users that your site is suspicious and they should stay away, you need to act quickly to remove the malware and close the breech in your security that allowed them access. Call me at 612-408-4057 and I'll be happy to help you remove the problem and repair the damages. My services include:

Removing the infection from your website
Restoring any damaged or deleted files from your back-ups
Getting the Google Malware Warning removed
Showing you how to check your own computer for viruses and other infections.
Make your website secure from future infections.
My malware removal fees are very affordable. I charge $50.00 for an initial inspection, diagnosis, and simple removals. The final cost will depend on the nature and scope of the infection. I will give you the highest priority possible to get you back up and running as soon as possible.