Graphic Design &
Photography Services
When it comes to website design, the look and feel conveys a message of its own. And for business websites, it's vital for that message to set the stage for the content you present - whether it's lighthearted and whimsical or stone-cold serious. What you don't need is for the medium to drown out your real message with bells and whistles that are there only to feed the website designer's ego. From the color scheme to the font selection, each visual element should enhance the focus on your website's content.
If you've browsed through this website, you can't help but notice that my watchwords are "simple" and "effective", and that holds for my approach to graphic design. I prefer a clean, uncluttered look that is attractive and professional with few ruffles and flourishes to get in the way of the content of the websites I design. My philosophy is that graphic elements should be used to call attention to the important details on a page. Visual appeal is important, but not at the sacrifice of clarity.
---



Custom Logos
Graphic design for websites starts with the logo. The logo is embodiment of the website's personna. It sets a foundation for the style that extends throughout the site, and begins the process of establishing the company's brand identity. If your business has an existing logo, you should absolutely use it for your website. But if needed, I can create a logo that you'll be proud to use on your website and everywhere else that you promote your business
---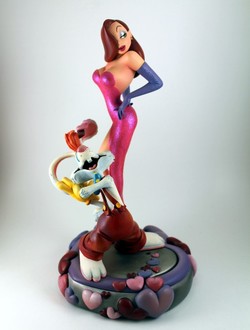 Photography Services
I have been an avid photographer since I was in high school, many decades ago now. I took the portraits for my high school's senior prom (*that* was a busy night!), and won an award that year for my photography for the school newspaper. For a short time after, I had a wedding photography business. Years later when my wife started a collectibles business, I took photographs of all of the products she had to sell - from tiny little pins to giant-sized posters - first for a catalog we mailed out and later for our website. I have the experience to provide you with a complete range professional photographic services: including portraits, product photography and landscape photography.
For business websites that offer a service, I always recommend including a professional photograph of each of the company's principals in order to promote a sense of reliability and confidence. Nothing says more about a website's trustworthiness than an owner who's willing to have his or her smiling face prominently attached to it. That's why I have my portrait on my home page. I want potential clients to know who they're hiring to build the website for their business.
---
Developing and launching a successful website takes technical knowledge, industry experience, and thoughtful planning. Call me at 612-408-4057 and I'll be happy to discuss your situation and how we can work together to make your online business more successful with my affordable graphic design and photography services.